Shape your body - mind - life
VERMINDER STRESS - WORD LENIGER - VERBETER JE CONDITIE - LEEF GEZOND - WORD FYSIEK & MENTAAL STERK
Een van de meest diepgaande effecten van yoga is dat mensen zich comfortabel gaan voelen in hun eigen lichaam. We vormen het, maken het sterker, maar het belangrijkste is dat we er weer van gaan houden. Bij yoga draait alles om zelfliefde. We geven ons lichaam, geest en leven vorm.
CREATING CALM
Release stress and anxiety....CREATE CALM...
October 15, October 29, November 12, November 26
We face stress every day, so how do we deal with it?
Stress can be located in 4 places - 'stress containers'. Each location is related not only with tightness in physical body, but it is also related to our feelings, fears, past traumas, breathing and much more. Through the session of 4 Fridays with power of Yin yoga, massage and aromatherapy, we focus on stress elimination that's being stored in these 'containers' within the body.
More information HIER
Maximum 9 participants.
Restorative-yin & sound bath meditation
REST & RESTORE
Restorative-yin & sound bath meditation
December 10
Surrender to the relaxation and melt into the sounds and healing vibrations.
Restorative-yin is a style of yoga that "restores" the body to its parasympathetic nervous system function, which, in turn, helps the body rest, heal, and restore balance. We use pillows, blankets and other props to support the body so it can fully rest and we can experience sound meditation in its best.
More information HIER
Maximum 9 participants.
Op zoek naar een cadeautje?
Yoga voucher
Een yoga voucher voor jezelf of voor iemand om wie je geeft! De voucher is tot 6 maanden na aankoop te verzilveren. Stuur een e-mail naar: info@yogamodestudio.com of whatsapp: 0682409750 en ontvang een digitale voucher.
Let's meet!
Vika Kace
Ik ben Vika, een ervaren yogalerares uit Litouwen. Ik ben een positief en energiek persoon die naar evenwicht en harmonie zoekt in het leven. Mijn lessen weerspiegelen mijn persoonlijkheid: sommige zijn erg relaxed, meditatief, vol plezier en zelfliefde. Anderen zijn sterk, heet en creëren innerlijke kracht.
Ruim 10 jaar geleden ben ik in aanraking gekomen met yoga. Na mijn verhuizing naar Australië, ben ik professioneel yoga gaan beoefenen. Voor mezelf bracht ik yoga naar een hoger niveau, het begon een groot deel van mijn leven te worden. Sinds 2017 ben ik gecertificeerd yogalerares op de "Rishikesh Vinyasa Yoga school" (India). Ik beschik over de licenties voor Areal Yoga en European Register of Exercise Professionals (EREPS). Samen met een collega opende wij een yoga studio in Kaunas Litouwen waar ik ook actief ben. Nu heeft de liefde mij naar Nederland gebracht en wil ik graag mijn passie met jullie delen!
In mijn lessen besteed ik veel aandacht aan muziek, creatieve yoga flows en sfeer. De juiste techniek en ademhaling spelen bij elke oefening een belangrijke rol. Ik probeer je de yogamat blij en met een goed gevoel te verlaten.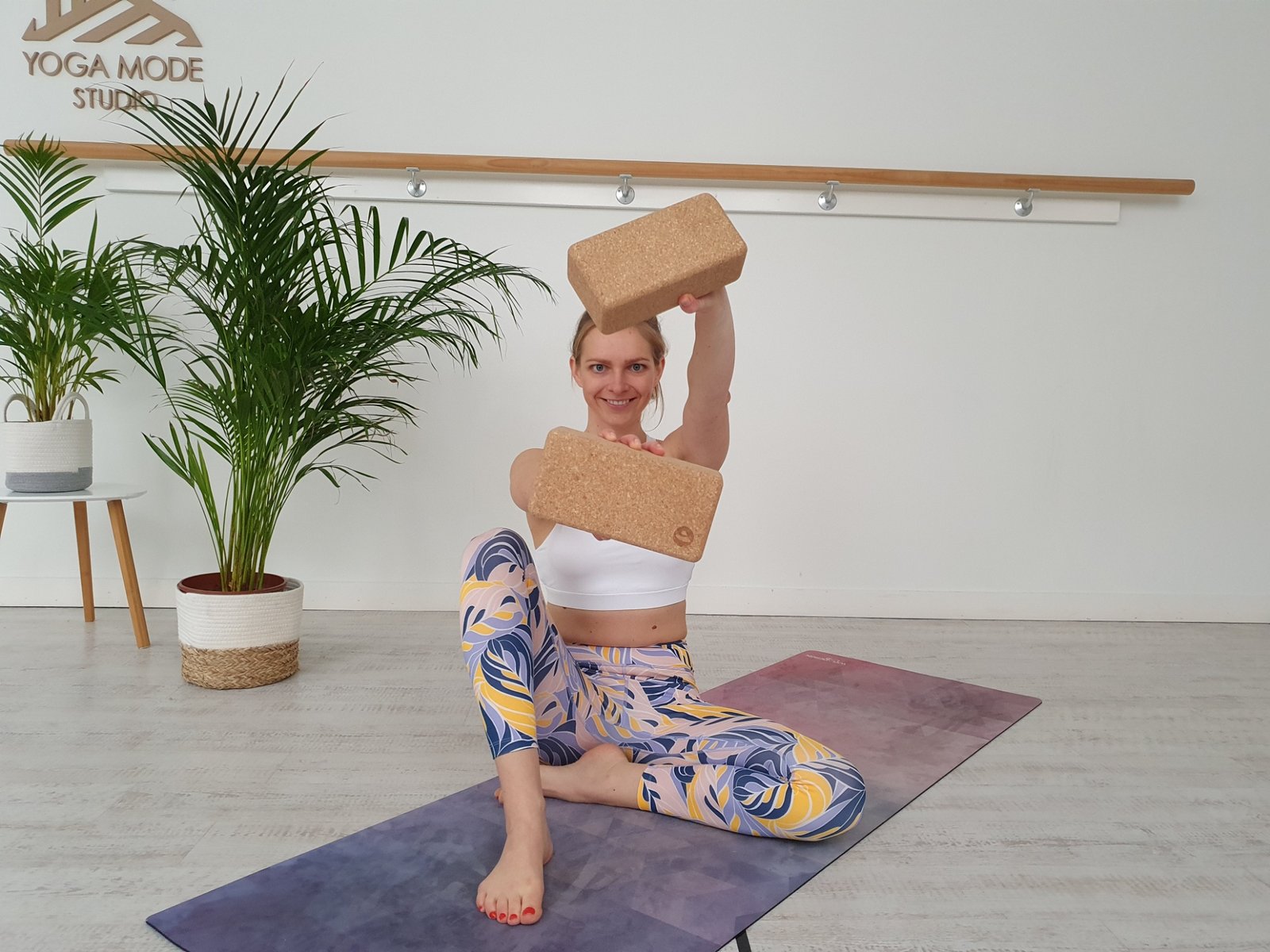 Let's meet!
Denise
Mijn naam is Denise Gerritsen. Moeder van drie prachtige dochters. Geboren in Lichtenvoorde en woon in Didam. Al jaren ben ik werkzaam in de fitnessbranch waarin ik groepslessen verzorg voor kinderen en volwassenen. Het plezier in bewegen deel ik graag met jong en oud. Samen spelen, leren, bewegen en lachen. Samen deel uit maken van een groter geheel. Met passie verzorg ik kinderyoga. Het plezier op de gezichten van de kinderen en de rust waarmee de kinderen de les verlaten is het mooiste cadeau en mijn drijfveer om met liefde les te geven. Ik kijk er naar uit om jullie te ontmoeten in de studio, samen gaan we fantastische avonturen beleven.
Yoga Mode Studio staat voor het creëren van een veilige ruimte om bijeen te komen. Om te groeien als community en voor jou als individu. Mijn doel is om die ruimte te bieden waar we leren, sterker worden en vieren.
Het enige dat je daarvoor hoeft te doen is komen. Wij zorgen voor de matten, blokken, dekens en alle andere toebehoren.